Manipulate & Distribute Data
In Realtime to
Any Display
Pairing 3D datacomm's video hardware with a software package that pulls data from a variety of systems and sources gives you a world class digital signage solution. 3D datacomm has been a strategic partner of Omnivex for over 10 years. Omnivex is a platform that provides organizations exactly that. A robust software platform that makes real time data manipulation and delivery to any number of displays effortless.
Imagine being able to manipulate and distribute data in realtime to any number of displays or computer screens throughout your organization. We can provide digital signage and video systems that do just that. Giving your employees and consumers access to real time relevant data can be just the catalyst you need to drive positive changes in consumer and employee behavior.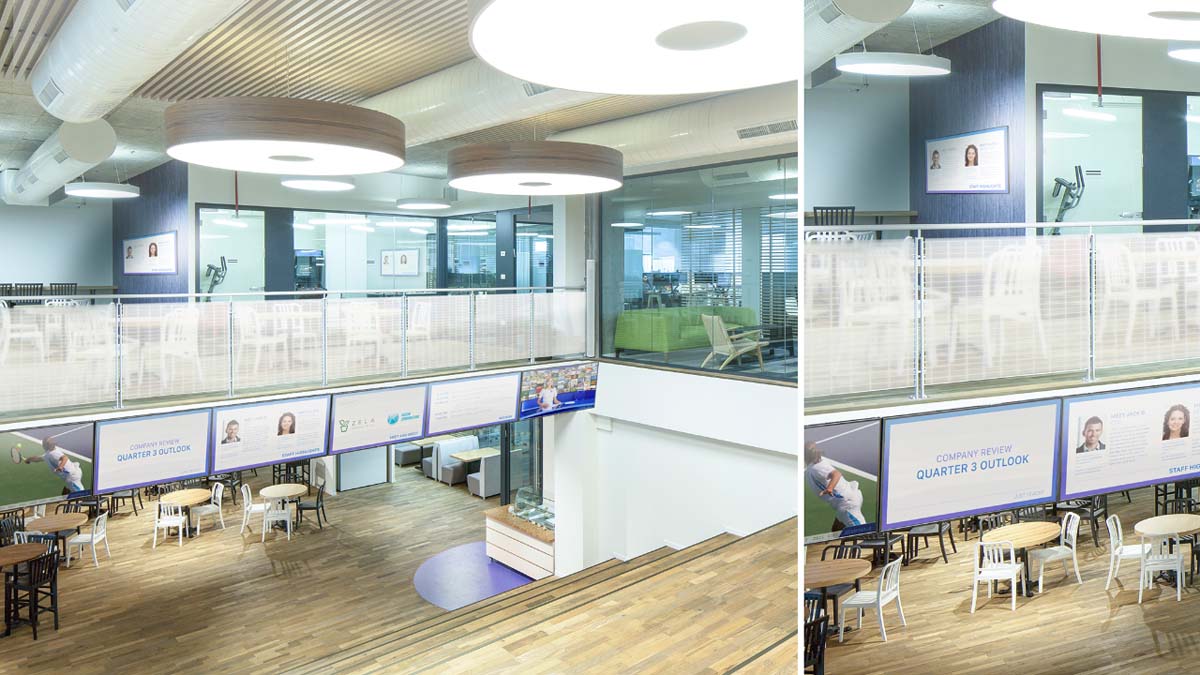 Our systems, Tailored to your needs, can do
Whatever You'd Like.
You can display key performance indicators in real time to your employees to provide them useful feedback. Linking employee productivity and performance to real time results is motivational. It's nice to know you're making a difference.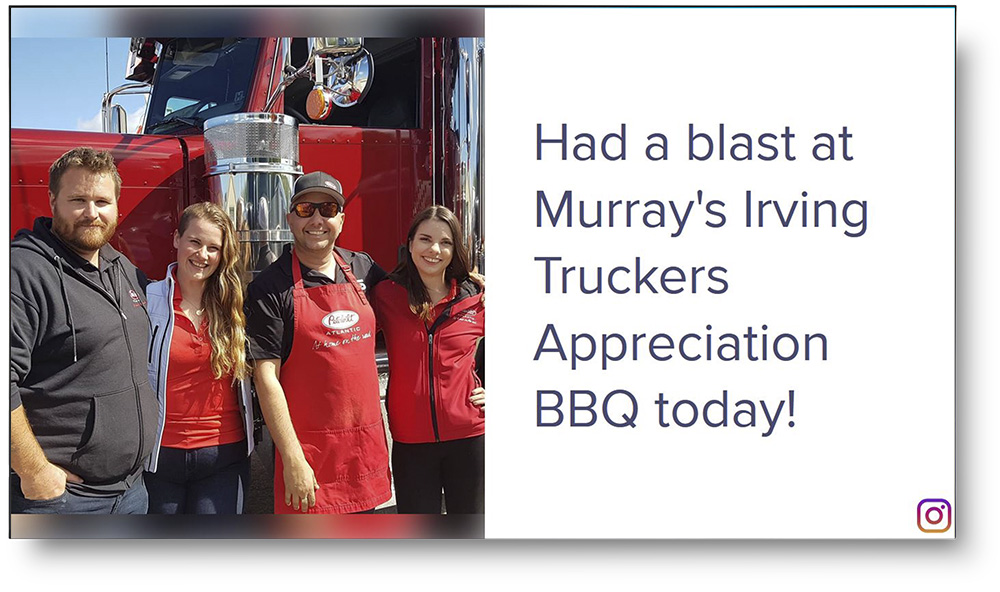 Display corporate information throughout the organization on any number of screens in real time tp keep your employees engaged and informed.
Display key performance indicators in real time. Drive employee behavior, and profitability, by linking their productivity and performance to actual real time results they can see.
Display social media information from Facebook, Twitter & Instagram to keep your marketing sharp.
Display real time data on sales/operational metrics versus targets in front employees to give them the opportunity to make corrections in real time instead of looking back after month/quarter end.
Create forms and templates on mobile platforms that allow your employees to collect information and have it sent to a central repository in real time, e.g. safety or project checklists.
The opportunities for this technology are endless. Whatever your use case, 3d Datacomm has the expertise and experience to help. Contact us today for information on our digital signage offerings.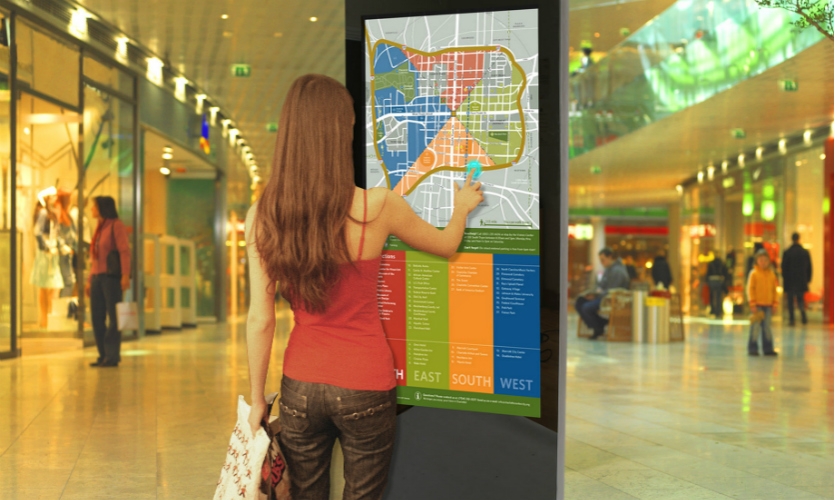 Let 3D datacomm help you
Inform Your Customers.
We provide: ­ Interactive Wayfinding and Building Directories­ Mall Directories­ Institutional Mapping­ Tradeshow and Event Routing